Transakcja poznawczo-edukacyjna: ocena i mediacja możliwości poznawczych ucznia
Słowa kluczowe:
mediacja, proces poznawczy, prędkość motoryczna, prędkość umysłowa, elastyczność poznawcza
Abstrakt
At present, the subject of basic and applied research is becoming a specific type of educational transaction whose aim is to know the cognitive determinants of the educational process. Research findings relating to the brain and mind indicate that if we can gain a better understanding of a pupil's cognitive apparatus, this may lead to more effective teaching of low-performing pupils. When considering the causes of a pupil's unsatisfactory school performance, it is important to consider which elements of thinking require activation during information processing, or task performance. Knowing the aspects of motor and mental speed and cognitive flexibility of the pupil is the starting point for cognitive stimulus transactions. From this knowledge, subsequently generated transactions can be carried out in an individual intervention aimed at remediating the possible cognitive deficiencies in low performing pupils. In the paper we present the results of the pilot research (as a part of more complex experimental study ), the intention of which is to assess the suitability and the selection of appropriate research tools in the diagnosis of motor speed in pupils. The diagnosis is an introduction to research on the assessment of the impact of the relationship between the motor speed and the speed of information processing in a student on the their success in learning. The subjects are students aged 8-10, gender-diverse. During the diagnosis: Mira Stambak hatch tests, the "Looping" test, the rate of writing the word "house" by Elżbieta Grzegorzewska test, Rene Zazzo Card Test, Ozierecki test of motor speed development, test of cognitive functions Trail Making Test (TMT) Dean Delis, Edith Kaplan and Joel Kramer. The following have been taken into account: accuracy of the test, time needed to carry out the test, clarity of instructions, criteria for evaluation of results and interest of students. After analyzing the results, it has been found that the proper tests will be conducted with the following tests: Looping, Hatching and Trail Making Test.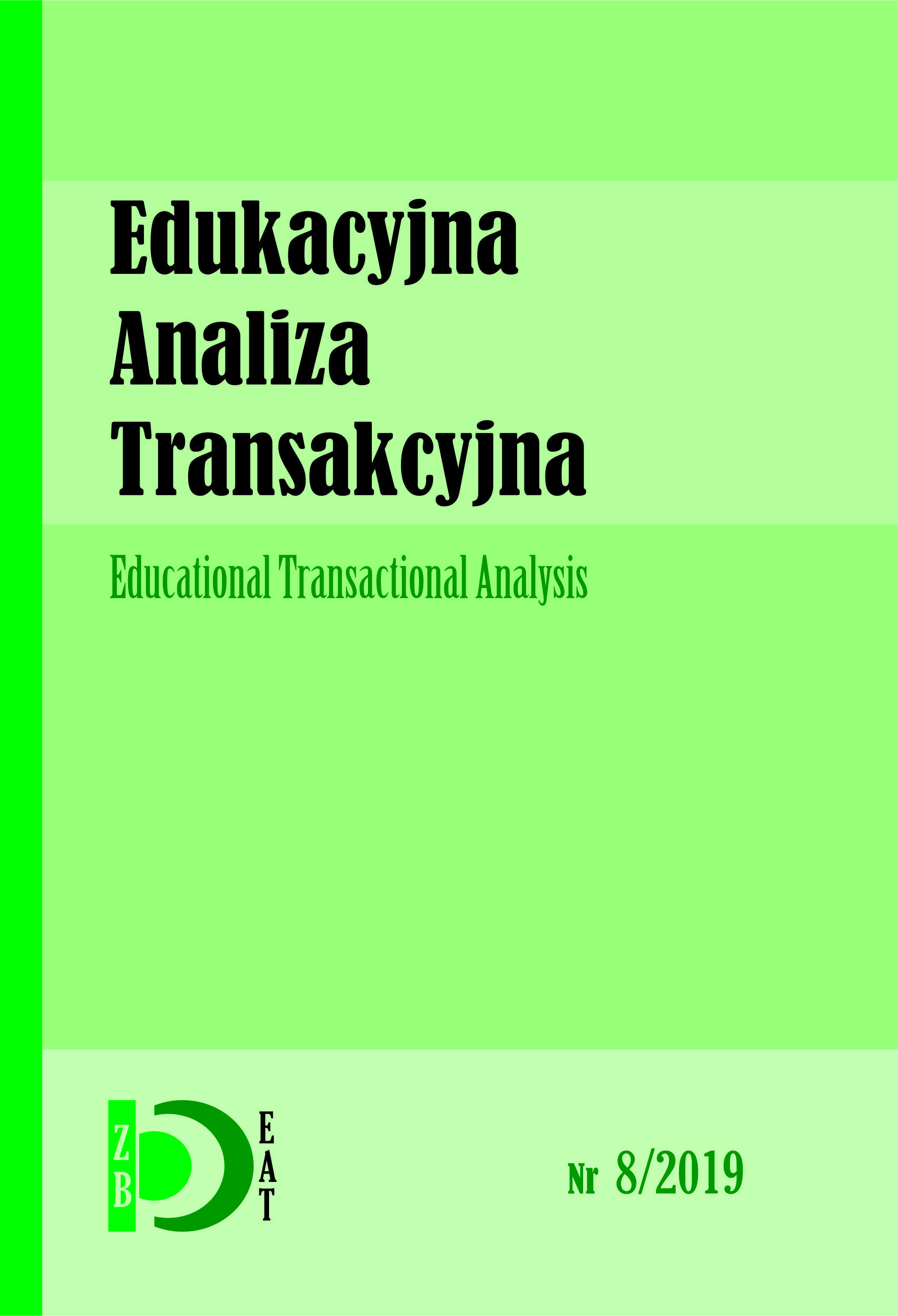 Jak cytować
Kovalčíková, I., & Miecznik-Warda, J. (2019). Transakcja poznawczo-edukacyjna: ocena i mediacja możliwości poznawczych ucznia. Edukacyjna Analiza Transakcyjna          (ISSN 2299-7466; EISSN 2658-1825), (8), 117-132. https://doi.org/10.16926/eat.2019.08.08