Działalność Towarzystwa Szkoły Ludowej we Lwowie (1892–1918)
Słowa kluczowe:
Towarzystwo Szkoły Ludowej, Lwów, oświata pozaszkolna
Abstrakt
The Folk School Association was established in Cracow in the year 1891 to celebrate the one hundredth anniversary of adopting the Constitution of the Third of May.
The principal task of this organisation was to foster the national identity of plebeian masses by means of developing education, which was regarded as an important method of defending national interests in the period when there the Polish state was nowhere to be found on the map of the world. Until the year 1918, the Folk School Association had been active on Polish territories constituting the Austrian partition. Its practical activity consisted in awakening the hope of regaining independence. Its activity within the scope of developing curricula was conducted in two principal directions: educating and upbringing children and young people, and also organising adult education.
For children and young people, orphanages, Froebel's kindergardens, and school halls of residence were conducted, and financial support for building primary schools in the countryside and on the areas inhabited by populations mixed in terms of nationality was provided.
Amongst the varied forms of activity organised elsewhere than in school in the countryside, an important place was that of libraries, reading rooms and community centres, where talks on history and subjects connected with fostering patriotism, and also relevant to daily life, were organised. The celebrations of national anniversaries connected with the history of Poland took place on a regular basis.
Ever new and varied forms of activities, apart from courses for the illiterate, were added to the offer. Complementary courses for women, as well as agricultural, horticulture, carpentry and construction work courses for men, were conducted.
By means of its activity, the Folk School Association exerted a significant influence upon the population of the countryside and small towns. It disseminated education and culture, and shaped national, social and political identity.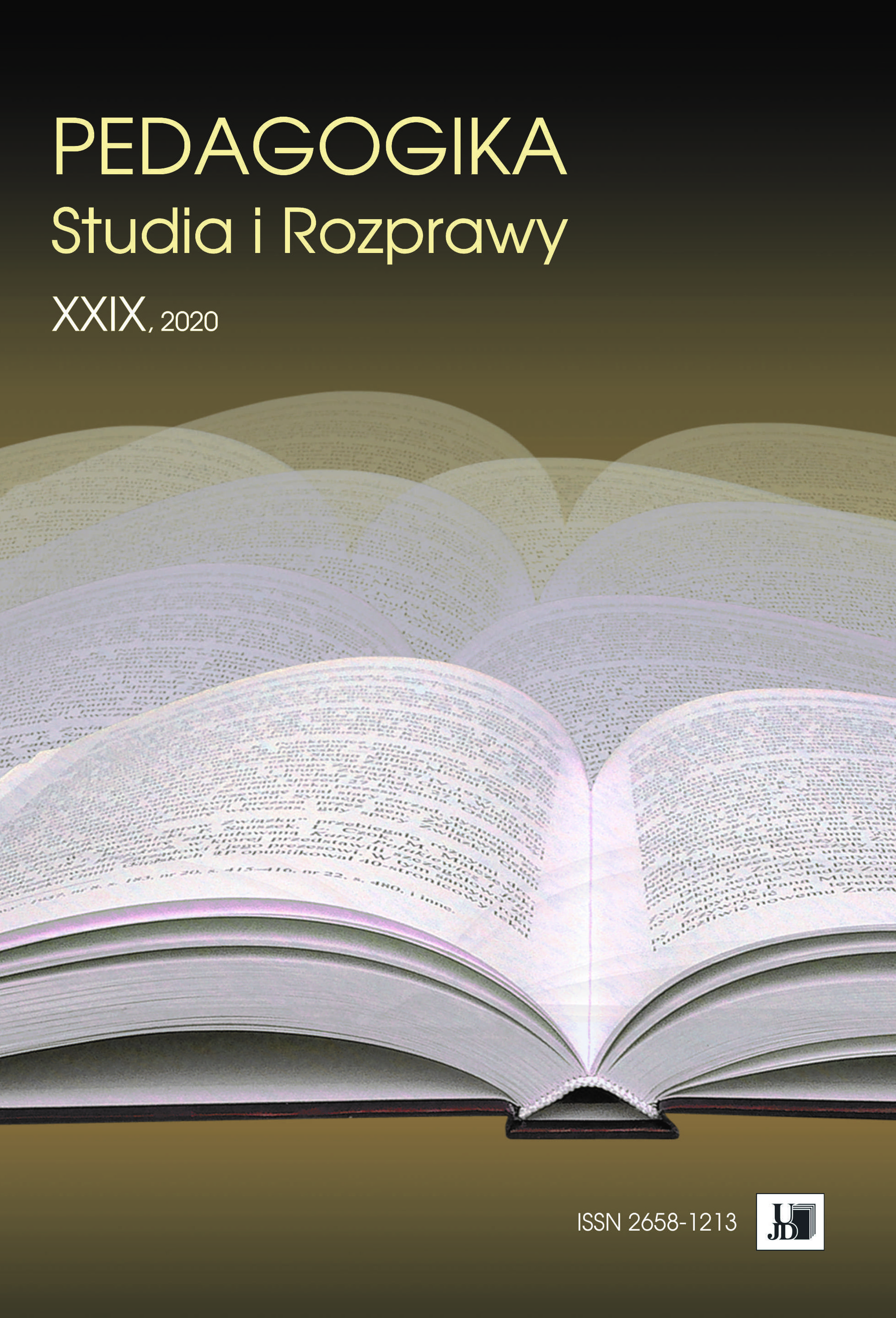 Downloads
Dział
Historia wychowania